If I told you can have plump, soft , free of dry patches ,radiant and glowing skin with this ingredient , would you believe me ?
Hyaluronic Acid , a heteropolysaccharides which occurs naturally in our body. It is present in large amount in the skin, connective tissue around the eyes and plays important role in skin healing , regeneration of tissue. etc.
So why is every beauty blogger / you tuber / brands talking about Hyaluronic acid ? And why would you want to put any acid on your face ?
Let's read further to know all about it.
What is Hyaluronic Acid ?
Hyaluronic acid is a humectant which help to retain or preserve moisture to you skin. It is like a magnet drawing water from environment . Therefore you skin feels much more hydrated , plumped , in general radiant and healthy .
The hyaluronic acid molecule can hold up to 1000 times its weight in water. 
Benefits of Hyaluronic serum.
Enhanced Skin Hydration
Decreases Wrinkles
Reduces signs of ageing.
Firms and tones
Improves the protective barrier .
Supports skin healing and regeneration.
Used as lip filler.
Now , if you want a hydrated , plump and radiant skin , let's continue . 
Is Hyaluronic acid safe for my skin type?
Heck Yes. This aren't like exfoliating acids. It is safe all skin type irrespective of the age. Even the the most oily & sensitive skin type needs hydration  . People with dehydrated skin needs the most of HA. And since , it occurs naturally in our body , it has a low risk of possessing allergic reaction or irritation.
How to use Hyaluronic acid ? 
Now , before we begin that , Few users have reported that it dries out their skin. ( This is rare .) Remember , when I said it's a humectant which draws water from the environment ? It also draws water from deep levels of the skin, if the environment doesn't contain water ( i.e in a non humid environment ) . And we surely don't want that. That's why , humid or non humid environment , it is always advised to use hyaluronic acid in presence of water. 
Source: Google Image.
Before you use , any kind of HA ( toner or serum form ) , make sure your face is wet or damp. Use any facial mist or even water before you apply your Hyaluronic acid. Also, to get its full effect, you can spray a facial mist on top of hyaluronic acid, afterwards, so that it gets the maximum hydration. Then always use a cream on top , to seal the deal. 
PRO TIP : HA infused with vitamin C helps to fight sings of ageing , diminish pigmentation boost collagen production . It works as good pair for anti-ageing skin care routine. 
If you have come so far, let's talk a minute about Sodium hyaluronate . Shall we ?
What is Sodium hyaluronate?
If you are a beauty savvy like me , you might have heard about this term . If not, not to worry. HA and sodium hyaluronate are different.
Now , if you paid a little attention in your school's chemistry class, you are right. It's a salt. 
It is a salt of HA. It has a same job like HA , just that it has a smaller molecule size than therefore can penetrate into the skin easily , specially into the deep levels of the skin. You can find many product which has both the ingredient for maximum effect.
 Now , that we have come to an end of this article , I can't make you leave just like that – Of course I have some product recommendations.
---
Isntree Hyaluronic Acid Toner 

This toner isn't just a hydrating toner, it is a water bomb that creates a moisture-protective film and gives vitality to tired skin. Infused with 50% of concentrated hyaluronic acid, trehalose, birch sap and collagen the toner delivers intense hydration and freshness to skin helping to rejuvenate it for a dewy, plumbed and bright complexion.
Price : Rs 1250 for 200 ml
Click Here to buy.
2. Klairs Rich Moist Soothing Serum
Your skin's hydration level could be the key factor for long lasting, flawless make up. A well moisturized skin secretes less oils and helps the makeup work with your skin, not against it. When your skin is moisturized on a cellular level and an optimal balance is reached, a hydration barrier supports the health of your skin. Hydration is the foundation of skin care.
Price : Rs 1570 for 80ml.
Click here to buy.
3. It's Skin Hyaluronic Acid Set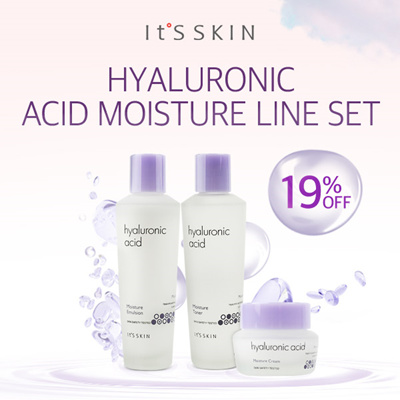 They have a whole range of toner, serum, emulsion and cream. It's Skin Hyaluronic acid is a moisture-binding humectant that plumps skin with lasting hydration and optimizes collagen levels for younger appearance.
It's Skin Hyaluronic Acid Moisture Serum|Price: Rs 900 for 40ml | Click here to buy.
It's Skin Hyaluronic Acid Moisture Toner |Price: Rs 990 for 150ml | Click here to buy.
4.The Ordinary  Hyaluronic Acid 2% + B5
Offering the heroic hydrating properties of hyaluronic acid – with an extraordinarily low price tag – this oil-free treatment penetrates deep into skin's layers to deliver intense, long-lasting moisture that swiftly smooths and perfectly plumps. Enhanced with a boost of vitamin B5 to increase efficacy, this lightweight serum will leave skin softened and strengthened.
Price : $6.80 / Rs 550 (approx) for 30 ml
Click here to buy . You can also buy from Instagram stores to avoid custom charges to India.
5. Clinique Moisture Surge Hydrating Supercharged Concentrate
Supercharged water-gel hydrator instantly quenches dehydrated skin with a 179% moisture boost. Keeps skin hydrated for a full 72 hours.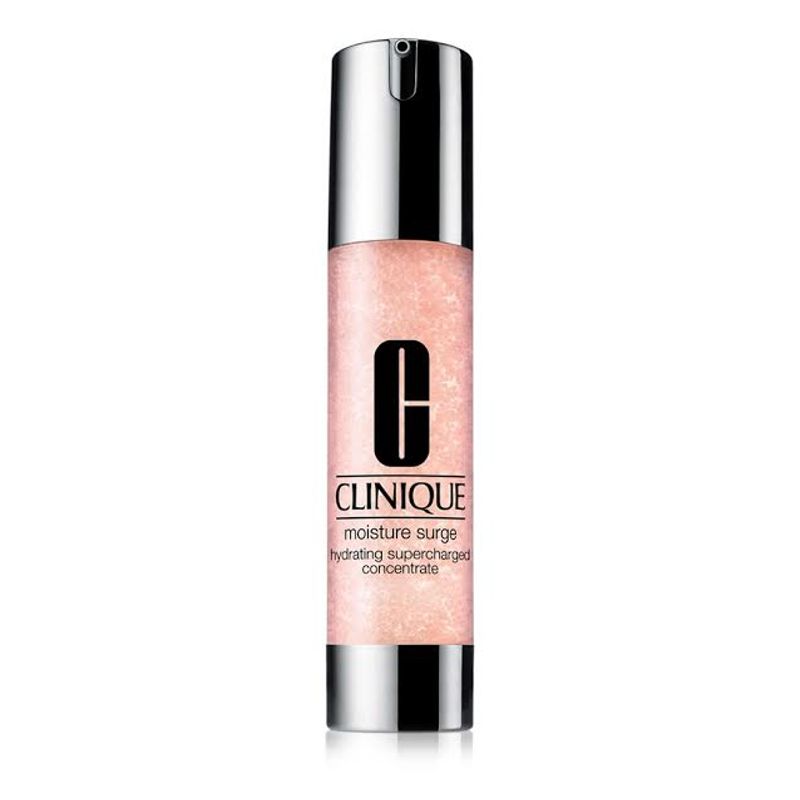 Price : Rs 2550 for 48ml.
Click here to buy.
6. St. Botanica Hyaluronic Acid Professional Facial Serum + Vitamin C, E
Highly concentrated plant-based hyaluronic acid deeply hydrates skin cells. Acts as an all-natural moisturizer, heals and rejuvenates skin while eliminating under eye dark circles, face wrinkles, fine lines, and age spots.
Price : 1499 for 20ml
Click here to buy.
7. Hyaluronic Acid Hydra Power Essence
Hyaluronic Acid Hydra Power Essence specializes in skin hydration care. By filling the layers of the skin with moisture, it aids in restoring the skins natural moisture layer. It contains 4,000 ppm of Sodium Hyaluronate, a natural moisture component.
Price : Rs 1450 for 100ml.
Click here to buy
8. Hyaluronic Acid Sheetmask.
Most brands like Innisfree, The Faceshop, Garnier , TONY MOLY come with their Hyaluronic acid sheet mask. Those are definitely worth the try!
---
That was all for this post ! Let me know if you have any question , I shall be happy to help you. Comment down below if I should do more such informative posts .
Spread Peace.
Ananya